Last Updated on February 16, 2021
Working in sales is tough. You have to bring your "A" game every day and maintain a positive attitude even if you get denied multiple times. On top of that, people are always discovering new, more effective ways to sell, and it can be easy to miss out on the latest research and strategies. With sales strategies changing so rapidly, how can you keep up?
Thankfully, there's an easier way to stay on top of today's latest sales techniques without having to sacrifice precious time you could be using to close that deal.
By listening to sales podcasts, you can learn from industry experts while commuting to work, cooking dinner, or even before you sleep. If you spend an hour commuting every day, you can gain five hours of free, expert education every week.
But the key is to listen to the right people. To do that, here are the seven best sales podcasts from today's top sales leaders and experts.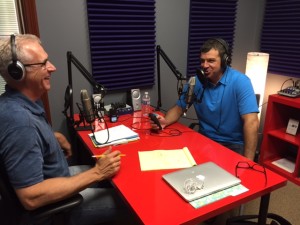 "The Advanced Selling Podcast" is hosted by B2B sales trainers Bryan Neale and Bill Caskey. With over twenty years of experience, these two sales experts have profound knowledge around the complexities involved in sales.
They are experts in teaching:
How to acquire the right sales mindset
How to cold call with confidence
How to accelerate your sales career
How to build long-term relationships with prospects
Bryan and Bill also complement each other very well. They are incredibly funny and tell great stories that can shift your mindset on selling. Most of their episodes are between 10 and 20 minutes long, so they're useful for those who need a quick lesson in the world of sales and are short on time.
"The Brutal Truth About Sales & Selling Podcast" is an excellent podcast that dissects the techniques of the world's best salespeople and what they do differently.
With over 25 years of sales experience, Brian Burns has helped his clients grow their business by 300% as well as reduced the time it takes to close deals by 30%! His "No BS" approach packs powerful lessons that every salesperson can learn from.
Brian breaks down the sales process by covering:
The Maverick Selling Method
Sales leadership
Spin selling
Challenger sale
B2B marketing
Social media
SaaS (Software as a service)
Countless people have turned into sales leaders by following Brian's advice. Listen to his podcast if you'd like to do the same.
The "In the Arena" podcast teaches you powerful sales techniques and mindsets from today's leading professionals. Anthony Iannarino interviews top authors, sales managers, and B2B/B2C experts to help you develop the skills to take your sales career to the next level.
By focusing on both B2B and B2C sales, "In the Arena" covers a wide variety of sales and psychology topics such as:
How to develop story branding to motivate buyers
How to implement performance rituals prior to selling
Why communication skills and fostering relationships are important
How to mentally prepare yourself to succeed
This podcast is perfect for those in traditional sales who need out-of-the-box thinking to bring new strategies to their sales process.
This unique podcast is run by an early stage venture capital fund that focuses on helping portfolio companies grow their revenue using today's innovative technology.
In this podcast, Bowery Capital interviews startup experts on how they tackle the issues and pain points of early revenue generation.
This podcast dives deep into granular sales and marketing tactics such as:
How to build a customer-focused content strategy
How to hire effective sales engineers
How to go from sales failure to sales success
How to perfect your sales script
Try listening to this podcast if you work for a startup or would like to create one in the future.
Zig Ziglar needs no introduction. He is truly a master of sales who has a weekly podcast for those who badly want to achieve their most ambitious goals.
This show doesn't just focus on sales. In fact, they bring in influential leaders like Lewis Howes and John Lee Dumas to talk about personal development tips such as:
How to develop strong habits
How to build great relationships
Knowing when and how to change your career
How to get past failure
This show doesn't just feed us advice, it also provides strong actionable steps that you can apply today and change your mindset immediately.
In "The Sales Evangelist" podcast, you're in the trenches with Donald Kelly – a B2B sales professional working in the world of software sales. Kelly LOVES the science of sales so much that a close friend donned him as "The Sales Evangelist". He interviews the best business and marketing experts on the latest B2B sales techniques and provides exceptional training lessons to groom you to become a top sales executive.
He covers techniques like:
How to break out of a sales slump
Mastering sending cold emails
Optimizing sales with today's best sales software
How to discover strong prospects using LinkedIn
How to develop a winning sales attitude
It's a great podcast for sales professional looking to out-hustle their competitors in today's hyper competing B2B market.
Although social media has grown exponentially in the last decade, not everyone knows how they can use this to boost their business. Greg Hyer, Martin Brossman, and Elyse Archer from Linking into Sales provide you with cutting-edge sales techniques that help you find prospects and grow your business through social media.
With a focus on social media, "The Social Selling Podcast" interviews social media experts on how they optimize their sales by discussing topics like:
How to pitch to CEOs with LinkedIn
How to find your target customers with Facebook
Why you must understand social media metrics for sales
How to use AI bots to sell
If social media is the main pipeline for your prospects, this podcast will definitely help you maximize your sales.
We know that the best way to get better at selling is to continually practice selling to people. But supplement your practice by listening to podcasts like these and you could see yourself improve even faster.
Do you listen to sales podcasts? If so, which are your favorites? Let us know in the comments below!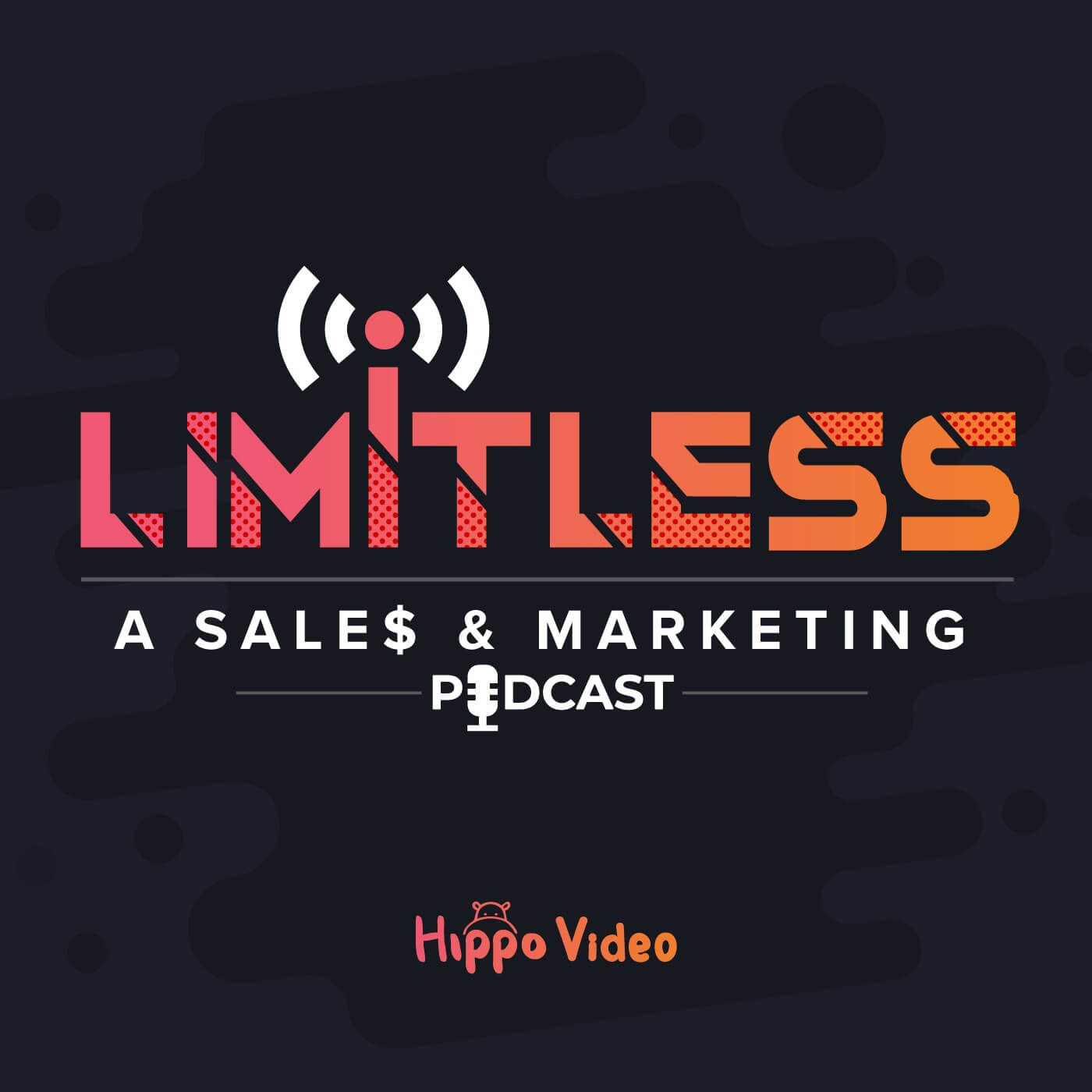 The "Limitless" podcast teaches you powerful sales techniques and mindsets from today's leading sales and marketing leaders, and covers both B2B and B2C sales topics, including:
Use pandemic experiences to improve customer discovery
Personalization in sales outreach and prospecting
Using better sales questions to personalize the customer experience
How to develop a winning sales strategy
Essential sales skills for selling effectively to the C-Suite
This podcast is perfect for SDRs, Account Executives, CXOs in sales and marketing who need out-of-the-box thinking to bring new strategies to their sales and marketing process. With top-tier experts including pros from HubSpot, Terminus, Freshworks, and others, you're sure to get actionable insights and answers from every episode.